Keynote Speakers
We are very pleased to have acquired the services of an excellent selection of keynote speakers for the symposium The speakers and the titles of their talks are shown below.
---
Prof Marina Gavrilova
University of Calgary, Canada
Intelligent Biometric Multi-Modal Systems for Smart Societies
More details ...
---
Prof Mika Sato-Ilic
University of Tsukuba, Japan
Statistical Data Science at A Crossroads
More details ...
---
Prof Rossi Setchi
Cardiff University, UK
The Future of Human-Machine Systems: Human-Like AI and Human-Centred Robotics
More details ...
---
Dr Milan Simic
RMIT University, Australia
Transition to Electrical and Autonomous Vehicles for Green Transportation
More details ...
---
---
---
Prof Marina Gavrilova
University of Calgary, Canada
Intelligent Biometric Multi-Modal Systems for Smart Societies
Abstract:
The area of biometric, without a doubt, have advanced to the forefront of an international effort to secure societies from both physical and cyber threats. This keynote provides an overview of the state-of-the-art in multi-modal data fusion and biometric system design, and links those advancements with real-world applications for smart and secure societies.
The rapid development of massive databases and image processing techniques has led over the past decade to the significant advancements in both fundamental biometric research and in a relevant commercial product development. Aside from cybersecurity, typical biometric applications include banking, border control, law enforcement, medicine, e-commerce, smart sensors and consumer electronics. A variety of issues related to biometric system performance and analysis has been addressed previously. A high number of biometric samples, data variability, data quality, data acquisition, types of fusion and system architectures have been shown to affect an individual biometric system's performance. Addition of new types of behavioral data, based on social interactions, presents unique challenges and opportunities. This keynote reviews current trends related to information fusion in multimodal biometric systems, considers issues of security and privacy of person data, and provides practical examples on the use of multi-modal biometrics in forensic examinations, border control, smart building design, medicine and situation awareness systems.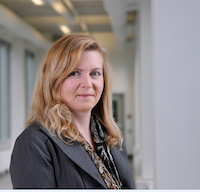 Biography:
Marina L. Gavrilova is a Full Professor in the Department of Computer Science, University of Calgary, a head of the Biometric Technologies Laboratory and a Board Member of ISPIA. Her publications include over 200 journal and conference papers, edited special issues, books and book chapters in the areas of image processing, pattern recognition, machine learning, biometric and online security. She has founded ICCSA - an international conference series with LNCS/IEEE, co-chaired a number of top international conferences, and is Founding Editor-in-Chief of LNCS Transactions on Computational Science Journal. Dr. Gavrilova is on the Editorial Boards of the Visual Computer, International Journal of Biometrics, and six other journals. She has given over 50 keynotes, invited lectures and tutorials at major scientific gatherings and industry research centers, including at Stanford University, SERIAS Center at Purdue, Microsoft Research USA, Oxford University UK, Samsung Research South Korea and others.
---
Prof Mika Sato-Ilic
University of Tsukuba, Japan
Statistical Data Science at A Crossroads
Abstract:
Statistics has been at the core of the effort to deal with diverse types of data. Recently this effort has reached a crossroads because today's extensive and complex societal data requires adaptable methods to satisfy the rapidly evolving demands of data structures in many fields. The tasks now are discovering new knowledge, making critical decisions, and predicting the future across many application domains, including biology, education, political science, and physical sciences. Such data-driven activities that integrate statistics into other fields are called "data science." Then, with the flourishing of Machine Learning (ML), emerged an emphasis on classification, prediction, computational efficiency, and intelligence augmentation (IA).
Statistical data analysis has served as the principal pipeline in dealing with many types of data and served as the theoretical foundation for an extensive range of data analysis. However, conventional data analysis dependent on statistical methods is not always adequate to treat the complex data types that make up this data. Soft computing has a key framework to tolerate imprecise and uncertain problems with a robust and computational optimal low-cost solution. This opens the door to a new paradigm based statistical multivariate analysis called soft data analysis capable of solving these statistical challenges. In soft data analysis, in which conventional statistical methods and ML or data mining methods are combined, we developed models that exploit the latent scale captured by soft computing techniques to explain data. While the original scale does not have the capacity to act as the scale for complex data, a scale extracted from the data itself can deal with this data.
This presentation focuses on challenging issues of statistical data analysis generated by the current vast and complex data: how we redefine and rethink various discrepancy engaging with important data-driven challenges in different application domains with the general problems of conventional statistical data analysis, how our soft computing based latent-scaled models are related to these issues, and how the models solve the problems with some applications.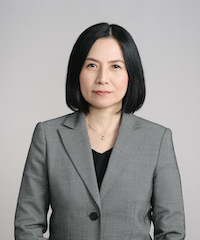 Biography:
Prof. Mika Sato-Ilic holds the position of Professor in the Faculty of Engineering, Information and Systems, at the University of Tsukuba. She also occupies the position of Vice President in the National Statistics Center, Japan, and serves as a member of a committee in the Financial Services Agency in Japan. She is the founding Editor-in-Chief of the International Journal of Knowledge Engineering and Soft Data Paradigms, Associate Editors of IEEE Transactions on Fuzzy Systems, Neurocomputing, Information Sciences, and Regional Editor of International Journal on Intelligent Decision Technologies, as well as serving on the editorial board of several other journals. In addition, she was a Council of the International Association for Statistical Computing (a section of the International Statistical Institute), a Senior Member of the IEEE where she held several positions, including the Vice-Chair of the Fuzzy Systems Technical Committee of the IEEE Computational Intelligence Society. Also, she has worked on several IEEE committees, including the administration committee, program co-chair, and special sessions co-chair. Her academic output includes 4 books, 14 book chapters, and over 140 journal and conference papers. Her research interests include the development of methods for data mining, multi-dimensional data analysis, multi-mode multi-way data theory, pattern classification, and computational intelligence techniques for which she has received several academic awards.
---
Prof Rossi Setchi
Cardiff University, UK
The Future of Human-Machine Systems: Human-Like AI and Human-Centred Robotics
Abstract:
Professor Setchi will focus her talk on the main principles of human-like computing and human-centred robotics that will provide machines and robots with human-like perceptual, reasoning and learning abilities, and enable safe and intuitive interactions and co-existence of man and machines. The main research challenge is the need for more acceptable, understandable and explainable AI and robotic solutions. Professor Setchi will discuss the limitations of the current AI and statistical Machine Learning and the need for more advanced human-like AI, which learns from humans using a small number of examples. She will explain how computational semantics and advances in smart sensing can be used to create human-like AI and improve productivity, creativity, situational awareness, intuitive interaction and reduce the likelihood of human confusion. She will illustrate her talk with examples from several multidisciplinary projects, which investigate real-world problems in the context of human-centred and context-aware computing.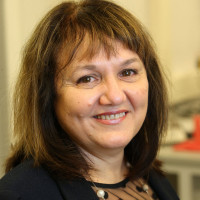 Biography:
Rossi Setchi is Professor in High-Value Manufacturing and Director of the Research Centre in AI, Robotics and Human-Machine Systems at Cardiff University, which is a collaboration of the Schools of Engineering, Psychology and Computer-Science and Informatics. She has a distinguished track record of research in a range of areas including AI, robotics, systems engineering, manufacturing, industrial sustainability, Cyber-Physical Systems and Industry 4.0, and, in particular, has built an international reputation for excellence in knowledge-based systems, computational semantics and human-machine systems. Professor Setchi has published over 220 peer-reviewed, high-quality publications and has been able to secure external grant support totalling more than £22 million. She has collaborated with many universities, research organisations and industrial companies from more than 20 countries in Europe, Asia and Australia, and has provided research leadership on over 30 collaborative projects. She is member of IFIP Technical Committee on Computer Aided Innovation (WG5.4), IFAC Technical Committee on Human-Machine Systems (WG4.5) and IEEE Task Force on Human-like Intelligence of the IEEE Computational Intelligence Society. She is Associate Editor and member of the Editorial Board of several international journals, and is Fellow of three professional institutions.
---
Dr Milan Simic
RMIT University, Australia
Transition to Electrical and Autonomous Vehicles for Green Transportation
Abstract:
Many countries and continents are facing significant environmental and economic impacts from the global climate change. At the same time, we have knowledge, technology, finance and community awareness that something should be done. Reducing global warming by the introduction of new, clean technologies, better traffic management and better ITS systems we could give our contribution to the important issue of environment protection.
Continuous innovations in automotive industry, associated with rapid communications and computer science developments, offer safer and sustainable transport solutions. Industry, and the whole society, is now facing significant changes and transitions, created by the introduction of various, hybrid powered and electrical vehicles (EV). We are shifting from the use of fossil fuel powered internal combustion engines (ICE) to clean electrical motors. By cutting all sorts of pollutions and CO2 emissions, new technology is sustainable and environment friendly.
At the same time, we have introduction of the higher level of cars' autonomy, up to the fully autonomous vehicles (AV). As in the other transition, from ICE to EV, this transition face obstacles, like cost of the new technologies, that also includes necessary infrastructure changes. In addition to all, we need new, proper, government regulations. Autonomous vehicles should provide significant social and community benefits by improving safety on the road, saving lives, reducing fuel consumption, congestion and pollution, while improving mobility. Keynote speak will present various aspects of all those changes. There are many research, economic, technological and management questions to be answered, that we are now working on, which will be highlighted in the presentation.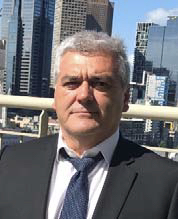 Biography:
Dr Milan Simic has PhD, Master and Bachelor in Electronic Engineering, from the University of Nis, Serbia, as well as, Graduate Diploma in Education, from the RMIT University Melbourne, Australia. He has comprehensive experience from industry, working in Honeywell Information Systems, Research Institute and Academia, in Europe and Australia. He has few industry and academic awards for his research. Dr Milan Simic is currently with RMIT University, Melbourne, Australia, School of Engineering and he is, also:
General Editor: KES Journal: http://www.kesinternational.org/journal/
Professor: University Union Nikola Tesla, Belgrade, Serbia
Adjunct Professor: KIIT University, Bhubaneswar, Odisha, India
Associate Director: Australia-India Research Centre for Automation Software Engineering
Dr Simic has a multidisciplinary research, teaching and work expertise in the following areas: Mechatronics, Automotive Electronics, Biomedical Engineering, Robotics, Physical Networks, Information Coding, Green Energy and Autonomous Systems, as well as, in Engineering Management and in Education.
---